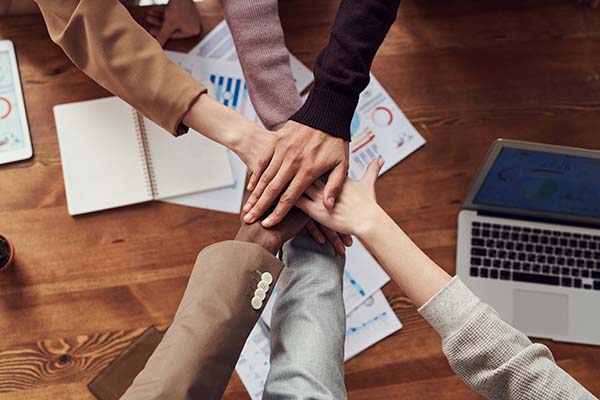 Sharing success from experienced business owners
The BEST Training Team are business owners who have gone through the ups and downs of being an entrepreneur. They are certified coaches who are committed to using that wisdom to help other like-minded business owners achieve success, increase profits and maintain work-life balance.
An experienced and successful business owner
Highly-trained and certified coach
Heart-centered, focusing on you as a person and not as dollar value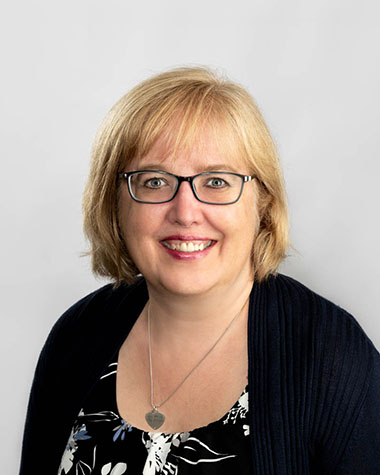 President / Strategic Partner / Mentor
"I don't just tell you what to do, I tell you how and why. I'm not afraid to get into your business and help you with the implementation."
Yvonne Weld knows firsthand the entrepreneurial challenges of moving from practitioner to a busy multi-person business. She built her business as a virtual assistant from 2006 to 2017 and grew from solo to a team of 7 Virtual Assistants each with their own skills to compliment each other.
In 2017, she transitioned into the role of Business Coach / Consultant and started The Weld Group, which continues to exist today. The focus of this business is to assist business owners to create the systems and processes and standard operations manuals needed to have a strong business foundation.
Even as a Virtual Assistant, Yvonne mentored her business owner clients for years and became a sounding board for their business. She would not only offer suggestions and ideas to their issues but implement those ideas on their behalf so she not only knows what to do to succeed but also exactly how to get it done! She gained a reputation as so much more than a Virtual Assistant including business managers, strategists and implementers!
As a parent, she understands the care and empathy needed to help someone grow to their fullest potential. She applies those same skills to help her clients to feel supported and understood as they work through the best decisions and take the actions necessary to run the business of their dreams.
Over the years her favourite clients have been practitioners with a dream to build a thriving business. Her expertise is in hiring and building teams, delegating, systems and processes and she absolutely loves numbers and the role they play in business!
Yvonne's gift of encouragement and tough love approach will hold you accountable for getting the results you want for your business so you can live the lifestyle you know you deserve.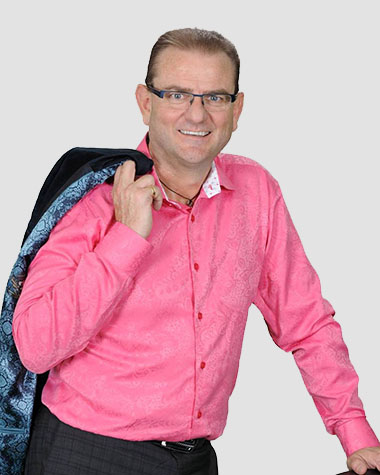 "I love to support our mentors and share my expertise and experiences that have helped many companies to grow to 7-figures and beyond."
Colin is a serial entrepreneur with decades of experience building multiple multi million-dollar businesses globally, In various Industries and economics. Colin, together with his wife Gabi, founded Make Your Mark Training and Consulting In 2004 with a passion to assist spouse owned and operated businesses to realize their full revenue and profit potential and do It with heart, making a positive Impression on those their business Impacts: staff, colleagues, vendors, families, and the community. Colin is an absolute business genius and works with our team of mentors to share his expertise that has enabled his clients to conquer any challenge - his creativity Is something to experience and witness!
He and his wife have continued to grow, scale and sell business and are currently in 15 business partnerships in a wide range of industries including within the health and wellness industry.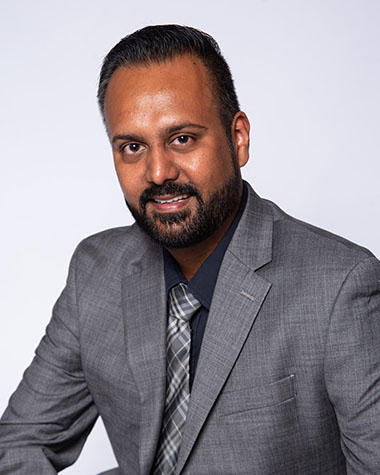 "Ever wondered what it takes to be a Successful Entrepreneur; let me tell you it takes a lot more than getting your hands on all those tricks & formulae. You need to apply it, be consistent at it and just keep repeating the success habits."
Raj Grewal has broken the norm of his family by quitting a very established job to be the first (& only so far in his family) serial entrepreneur. From facing entrepreneurial challenges first time, then next time and almost every time; here's a thought that resonated with him - "Either you hire the professionals to do the job or spend on your own education". While learning various skills to be a successful business person he discovered a really old passion of his and was reunited with Coaching.
Raj believes Knowledge is Power & is like Real Money which by itself can not do anything unless we put it to good use. At one point in your Business Journey, you have to take that big leap to get ready & learn the skills that either reduce your effort or increase your returns. Learn the skill to be proactive rather than reactive, to be able to sense an opportunity and jump on it, sometimes Pivot or do anything that takes to match the books or even make profits without compromising on your integrity & honesty.
Don't be just the Employee or worker of your Business; Learn to Leverage skills that others around you have, some you can pay for completely by hiring them or some you can do consulting with for a lot less. To learn and implement how to work on the business rather than work in the business is one key approach that can help you grow substantially and take your business to success & heights never imagined before.
I chose to live the life I always wanted, then reverse engineered what all I needed for it. So if you want to live the lifestyle you dream or deserve of, this is your chance to bring us in the picture to CHANGE it. We will hold you accountable for all the success you are getting & you deserve.
"Success is everyone's Birthright and I believe each one of us has a very successful entrepreneur hidden inside us."
Success to Simer is being very comfortable in getting Uncomfortable. You grow when you are Uncomfortable so you better be comfortable with growth as soon as possible. Not just the opportunity & $$$ can make an Entrepreneur successful; you will also need a Heart Centred, highly trained and experienced Business Coach(s) with whom you can flourish & Grow your Dream Business.
Visible Systems and Processes in a Business can briefly appear to be the Heart of a successful business; However, Simer believes in finding the True need of your Clients, serving it with Heartfelt Gratitude, Utmost Honesty and completing a sale which are driven by the Mission & Vision of your Business as the FUEL to your Success. Not just identifying it but living your life by your core values make you a Very Strong Individual, Team Member, Manager & Owner of your own success.
When you have the Courage to be Happy in other's Success, that is when you are ready to receive immense success. You open one door of success; happiness, helping & contributing to others success; there are some floodgates of the same opening up for you somewhere by the almighty that you may or may not believe in. Simer finds success in seeing our students achieve their goals along with a sense of sharing their success, contributing to other's success, giving referrals and giving more business to your community of networks thus making this world a better place to live.
All her Learnings, knowledge, achievements and success would multiply and mean more to her if she can repeat the same over and over again to make it a Success Formula that works for your Business. Simer is a very approachable person with a very strong Personality which makes her a high touchpoint Business Success Coach.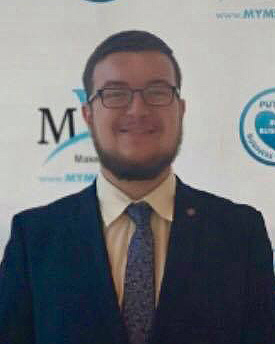 Client Experience Manager
"I want to ensure everyone's experience with BEST is THE best experience they have ever had with any organization or company!"
Brennan has always had an entrepreneurial bug and at a young age was using that passion to earn money doing everything from selling golf balls, selling chocolate bars from his locker at school to building and growing a summer camp for teens with a friend.
It was not a surprise he would want to join his mother's team at The Weld Group and learn everything he could about supporting business owners.
His goal is to mentor and support young entrepreneurs to success! In the interim, he is learning everything he can by supporting our team of mentors and clients.
If you have a question or need additional support, Brennan is here to help!